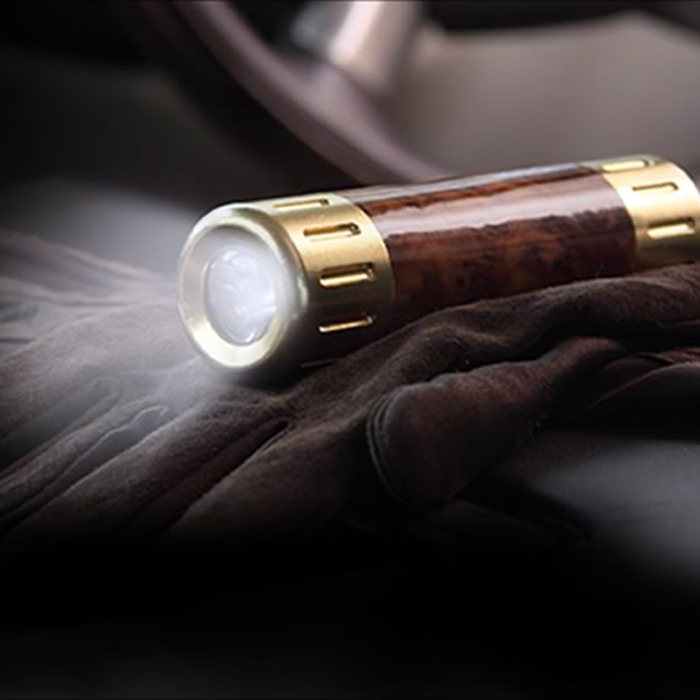 Looking for an exceptional high-end gift?
May 13, 2014 - Orbita
Orbita is extremely pleased to introduce our new product, LASER ENGRAVED luxury LED Flashlights!
By using our new 100 watt Laser Engraver, we are able to provide you with a very unique and useful luxury flashlight for Executive Gifts, advertising specialty items as well as a great gift for friends and family. Virtually any font or logo can be used, even 360 degree wrap-around designs!
Place a minimum order of 5 pieces from now until November 30th and receive FREE engraving! This applies to both our 24K Gold Plated Goldlight Series and our machined and polished Stainless Steel Lighthouse series of luxury LED flashlights. Flashlight Set is supplied complete, packaged in a fine lacquered wood gift box; with an Italian leather holster, spare lithium ion battery, 110 VAC wall battery charger and a nylon lanyard. For long damage-free life, our lenses are made from sapphire crystal, not mineral glass. All Flashlights carry a one-year warranty.